Richard Uzelac's Criteria for This List
OK, if you have 10 people compiling this list, you'd get 10 different lists. This is just my quick 'Gut Feeling' list from what I can see on  RealtyTech Inc. Demo website; www.Agent123Demo.com.
I like unique homes over just big square foot monsters. Most of which are ungracious and heavy-handed in their design and presentation. The land is important too. A big monster on a small lot in Encino ain't gonna make my list, let me tell you!
Number 5:
Location, Location, Location! IF you don't need to be right on the Ocean, then this is it baby!  157 Acres on top of Beverly Hills Mountain! HOLY S**T! You can see I like privacy and land, and this thing has it all, and then some. The price is a joke IMHO, but it is still an amazing property. Kinda like finding a zero miles 1962 Ferrari GTO 250 in a garage next door.  Why is it #5? Well, this is a house list, and ah, there ain't no house Hoss.
 Number 4:

If the Beverly Hillbillies had a re-make, this would be their home. I'm not knocking the home or design, it's spectacular, maybe too much so. It's so over the top well appointed, just seeing the Clampets take over would be fun. This home wins my' The most Classically 'Beverly Hills mansion' award. I wonder where the Drysdale's would live?
 Number 3:

I'm kind of a beach guy at heart. Something about the ocean and seeing it up close and personal every day is pure luxury for me. This thing is very private with a beautiful private driveway to separate you from all the riff-raff of society.   The hedges are so tall it's hard to believe anyone lives next door, just the way I like it. Yup.
The private exclusive bluff, the private exclusive beach, all so very fine. Worth every penny. Not my number one for one reason: PCH. I wouldn't ever want to live on that crazy road, but to be truthful, this home is NOT of PCH, just accesses from PCH, so it is number 3.
Number 2
This thing has it all!  Well, almost. The house is interesting all day long. The privacy is amazing. The style is modern, the entrance grand, and, and, it has cars! Look at the first floor! That's a  car museum inside a Beverly Hills Mansion!  Cool factor of 11!
I award this home the "Coolest Home with a Car Museum Inside Award."
What about the 'almost part'?  Yes, almost the best, cars and all, except, no ocean. The best home must have at least an ocean view!
Number 1 Home in Southern California Award Goes To: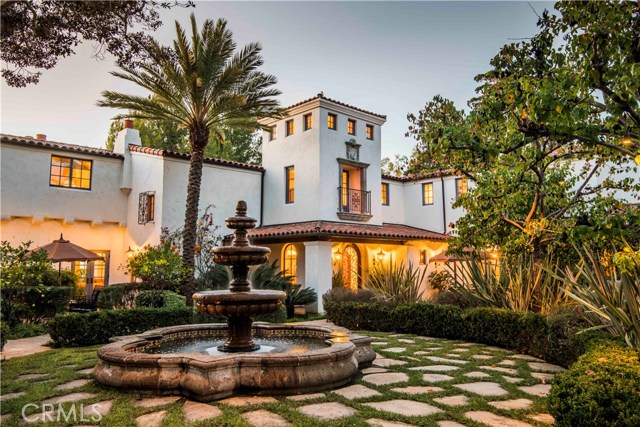 Spectacular PV Estates Ocean Views forever! 1920's Estate charm with 2019 amenities. Private, 5 car garage, Tennis courts, beautiful walking grounds, over three acres. A place for generations of of your lovely family to enjoy.
That's it folks, hope you enjoy looking at all these beautiful estates.
About Richard Uzelac:
Richard Uzelac is the owner of GoMarketing Inc. and RealtyTech Inc. offering software design, marketing and advertising for all businesses and professionals.  He is available for Consulting, Speaking and Parties (at these homes)!
Richard Uzelac, CEO and Founder of Realty Tech Inc - Provider of most beautiful Real Estate Websites, IDX and Real Estate Leads since 2002 and GoMarketing (Professional Online Marketing Programs)